PVAc DISPERSION – Zero Formaldehyde
New range of acetate based adhesives compliant with the European EN 16516 regulation for the safeguard of our environment in reducing toxic emissions of formaldehyde.
Download here flyer with all information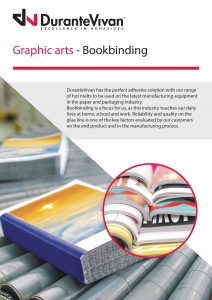 Full range of adhesives for Bookbinding
As an innovative company, we are able to provide both standard and PUR hot melt technology with low isocyanates emissions. Discover our solutions for side and spine gluing.
Download here flyer with all information